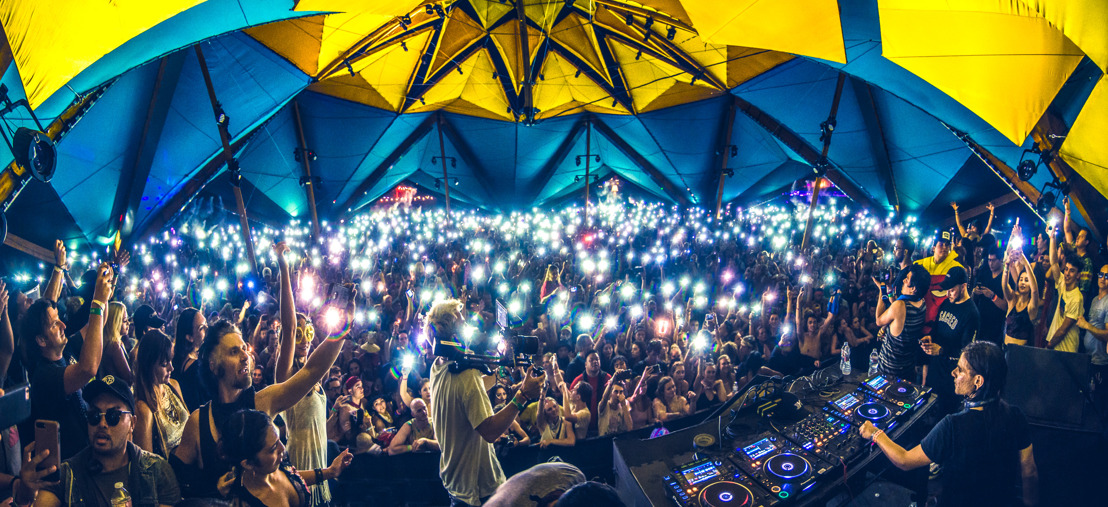 Skrillex Plays a Secret Do Lab Set at Coachella
Check Out Photos From Skrillex's Do LaB Set
Sunday, April 23, 2017 —
Skrillex threw down a surprise Do LaB set at Coachella this Saturday. The Do LaB has delivered epic unannounced surprises at Coachella throughout the years, which have included the likes of Major Lazer, Bob Moses, Bonobo, RUFUS DU SOL, The Glitch Mob and more. This year, they invited Louis The Child, Eli & Fur, Tycho, Autograf, Classixx, Richie Hawtin, and Skrillex as surprise acts.
Over the last decade, the Do LaB has worked with Coachella to create otherworldly immersive environments, scattered across the festival grounds, as well as their own stage. The Do LaB stage has created a welcoming and unique space where strangers unite and old friends are rediscovered. Over the past decade they have hosted musical performances ranging from Bassnectar and Odesza to Tokimonsta and now Skrillex, while dazzling fans with their ever-evolving design.
Feel free to check out the photos below from Saturday night's set with Skrillex. Photo credits are noted on the folder - please make sure to properly credit all photos used.
Daniel Zetterstrom: http://bit.ly/2pV2x3E
Watchara: http://bit.ly/2oArYDB